Transform the most delicate area of the face with the latest technology in precise skin resurfacing — Opus Colibri.
MesmerEyes them with the most innovative skin resurfacing solution for hard-to-reach areas around the eyes. Opus Colibri directly delivers micro-plasma to stimulate the skin and drive energy deeper than ever before. Its 0.7mm tip allows your practitioner to target areas of concern with precision and accuracy for the best non-surgical treatment results.
Speak to your practitioner today to experience the newest, most-exact skin resurfacing procedure. The results are MesmerEyesing after one treatment alone!
Why Non-Surgical Blepharoplasty?
For decades, patients have opted into blepharoplasty surgery for a dramatic lift, both above and below the eyes. However, many patients are wary of extended downtime and possible complications post procedure.
Unlike traditional surgical eye lifts, Opus Colibri directly delivers energy to stimulate the skin, creating a similar effect with even less downtime. This one-of-a-kind procedure delivers micro-plasma that causes controlled ablation and thermal coagulation, allowing the energy to be driven deeper than ever before with exact precision.
Enjoy skin resurfacing results for specific, targeted areas with a shorter recovery time than a surgical procedure with Opus Colibri.
Frequently Asked Questions
Frequently
Asked Questions
Alma's Opus Colibri Before & After
Alma's Opus Colibri
Before & After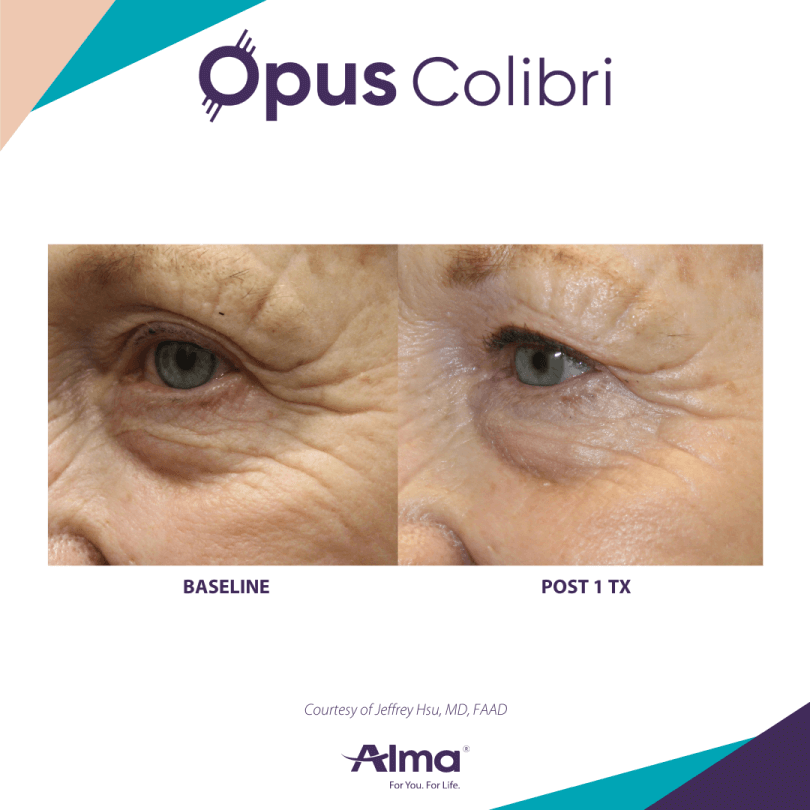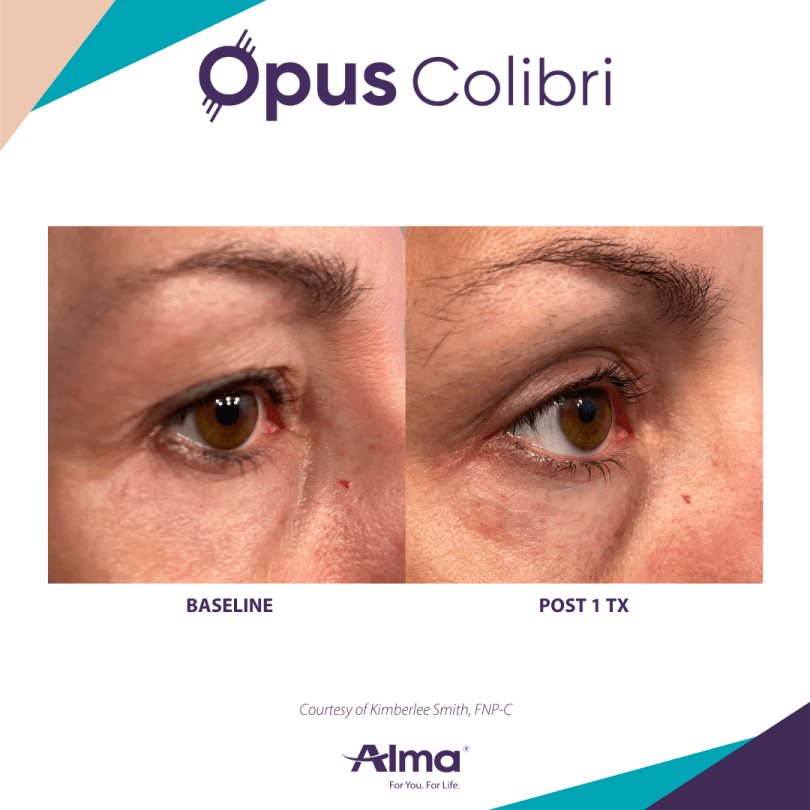 A one-of-a-kind skin renewal treatment using Fractional Plasma™ technology with Opus Plasma™.
Experience the latest advancement in fractional skin resurfacing technology, the gold standard in skin renewal, with Opus Plasma.
Speak to your Opus Plasma practitioner today!
When it comes to repairing and renewing aging skin, laser-based skin resurfacing has been the treatment of choice for decades. While the results are rewarding, it can come at a price — days, if not weeks of downtime.
Like traditional, laser skin resurfacing, Opus Plasma removes a small fraction of the skin, which stimulates the surrounding skin to repair itself. But unlike traditional laser-based skin resurfacing technologies, Opus Plasma uses a one-of-a-kind Plasma technology that precisely controls the energy-to-tissue contact time, minimizing unwanted inflammation that often leads to longer recovery.
Enjoy fractional skin resurfacing results with much less downtime using Plasma, with Opus Plasma.
Frequently Asked Questions
Frequently
Asked Questions
Alma's Opus Plasma Before & After
Alma's Opus Plasma
Before & After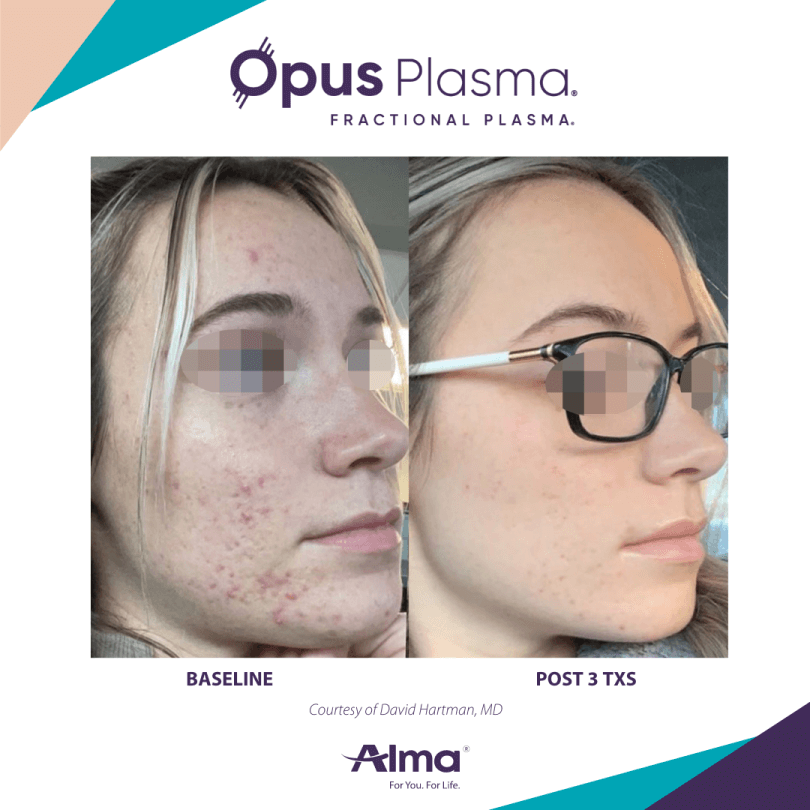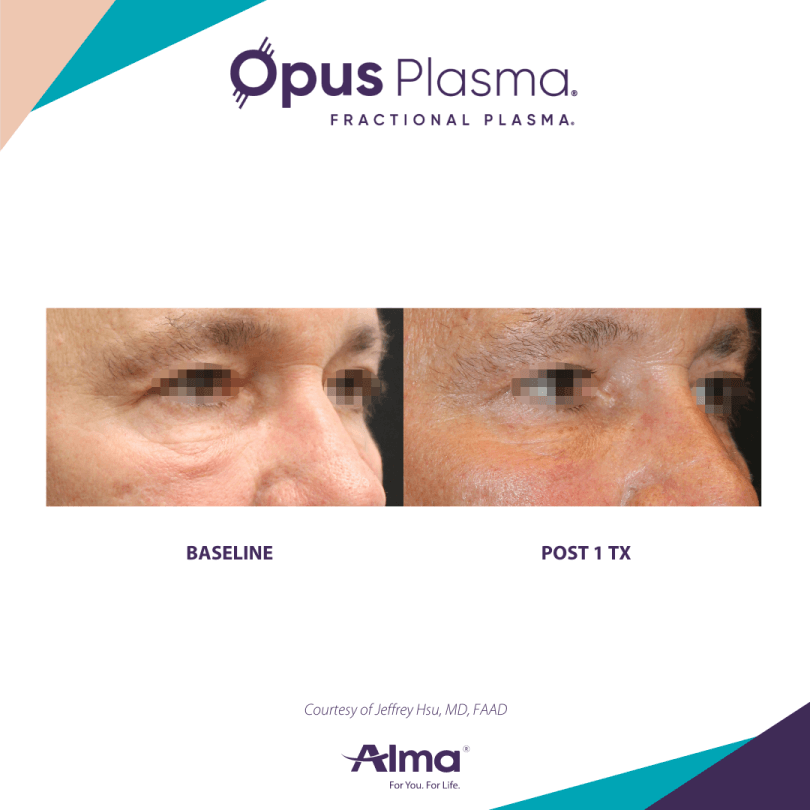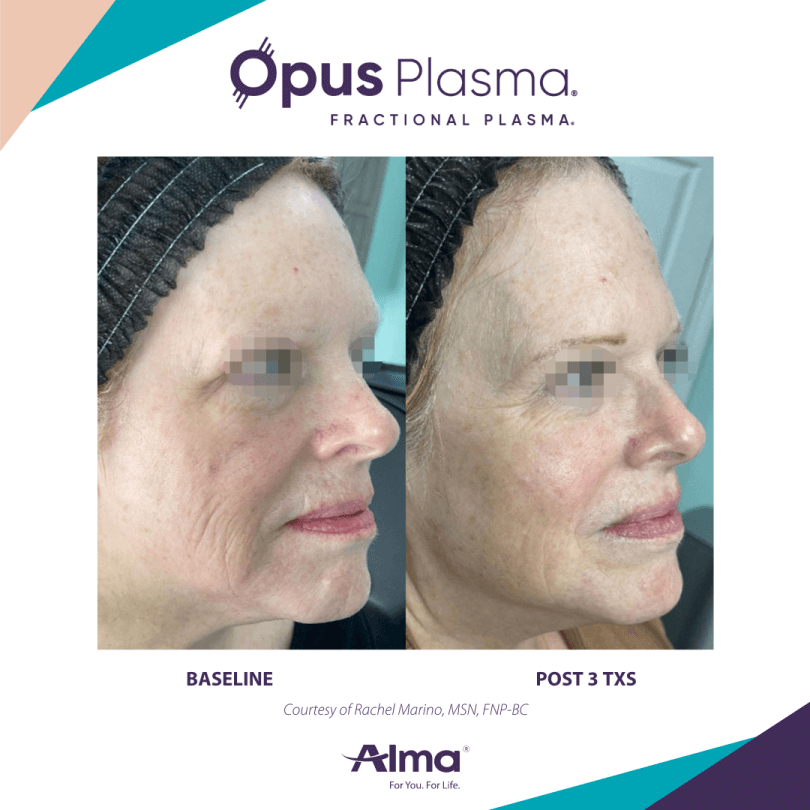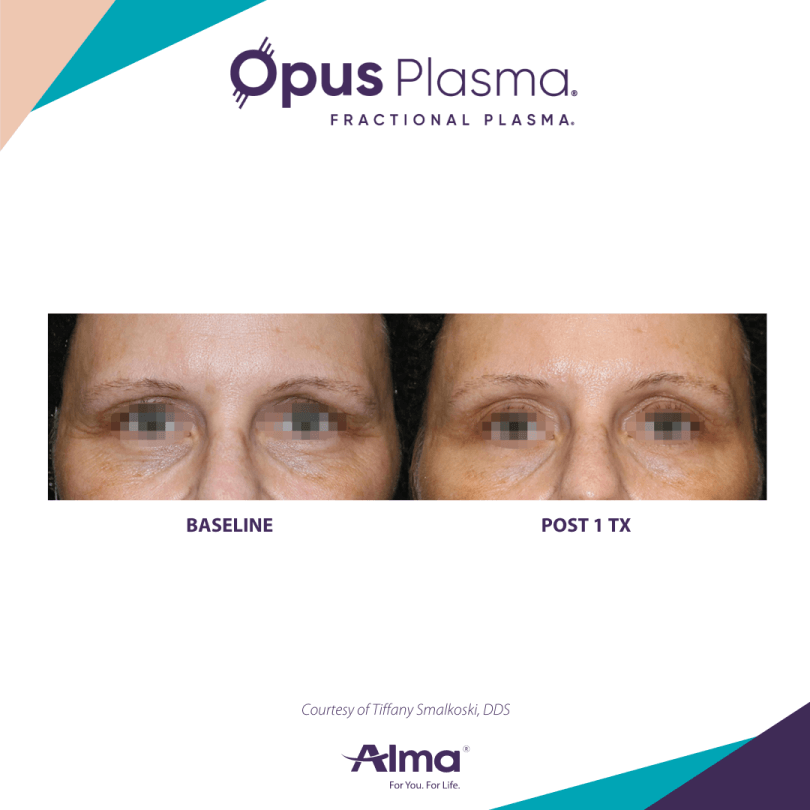 Transforming Lives Through Vision
Make your appointment today with either Dr. Sheryl Lentfer or Dr. Laura Kompkoff.